Darks Carnival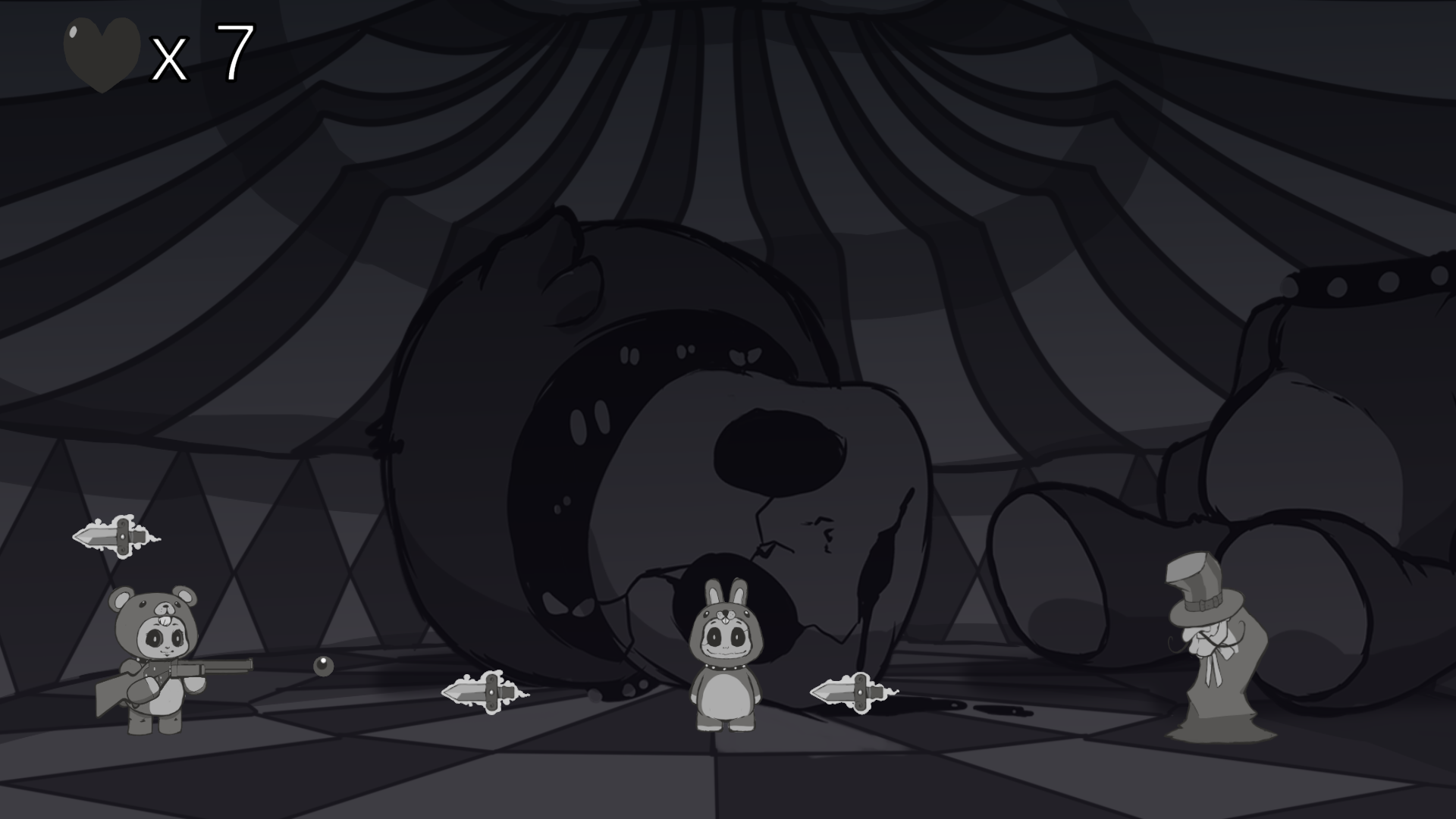 About
Darks Carnival is a fast paced, bullet hell, boss fight... Game! It was made under 48 hours during a game jam!

The theme for the jam was "Something Wicked This Way Comes", so we decided to take inspiration from the book sharing the same title, and pair it with challenging fast paced gameplay.

There's three difficulty levels and you unlock upgrades as you progress throughout the fight!
Will you be able to beat Mr. Dark?
Credits:
Programming: IsacDee
Art: ManaSpurt
Music/Sound: Mcfluff
Install instructions
Just unzip the files and run the .exe!